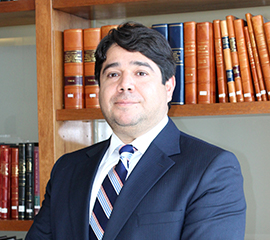 Partner – Lawyer from Gabriela Mistral University (2000) and LLM in Economics and Finances, with a Masters in Law from the same university. Certified in Executive Generic Skills and Competencies and Ontological Business Coach.
He worked as a lawyer at the law firm Espina, Zepeda & Acosta. He participates in the resolution of complex conflicts in diverse matters of economic and commercial order. Mr. Cisternas has important experience in negotiations and litigations, including national and international arbitration.
Member of the Bar Association of Chile A.G.